When you first start experimenting with the vegan lifestyle, it might be challenging to know where to begin. That's why we've compiled a selection of our top vegan books for beginners.
We've compiled a collection of best vegan books for beginners to give you all you need to start your plant-based path. You won't miss a thing, from BBQ to Victoria sponge!
You could feel overwhelmed if you're starting on a plant-based diet. There's a lot to take in, and we understand how difficult it may be (we've been there!). However, we can confidently state that you can cook any of your favorite plant-based meals! It only requires a little know-how.
Before you begin, know that these vegan novels are not only for beginners. They are for everybody who wants to enjoy eating vegan food! Even experienced vegans will find something to their liking among this vast range of foods and cuisines.
Best Vegan Books for Beginners
1. Vegan Street Food: Foodie Travels From India to Indonesia
This fantastic book, which won the PETA award for Vegan Cookbook of the Year, has our tongues tingling and yearning for an Asian tour. The book has many delectable vegan recipes to spruce fresh vegetables with wonderful flavors.
The dishes in this cookbook are like a tiny trip diary, with anecdotes from the author's family vacations to Sri Lanka, India, Thailand, Vietnam, Laos, and Malaysia.
Street food is an important aspect of life in Asia, and we're pleased to be able to take inspiration from this amazing resource!
2. Vegan Richa's Indian Kitchen: Traditional and Creative Recipes for the Home Cook
As you may be aware, Asian cuisine significantly influences our cookery. We can't get enough of the vibrant spices and flavors.
This cookbook is ideal for beginning cooks. It serves a variety of delectable Indian recipes that will introduce you to new spices and inspire you to include protein in your meals in the form of pulses and lentils.
The introduction portion, which we found very instructive, covers the spices and equipment you'll need to cook several wonderful Indian meals.
If you're looking for true Indian flavors, we recommend this book.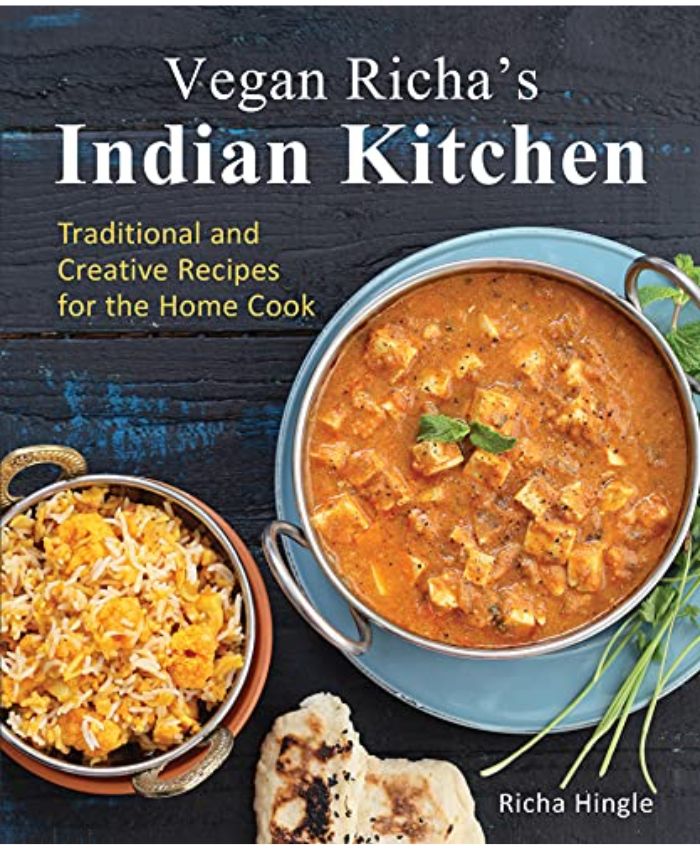 3. The Non-Dairy Evolution Cookbook: A Modernist Culinary Approach to Plant-Based Dairy Free Foods
I used to love dairy milk and would drink it straight from the bottle before we went vegan. Then there's the dairy, which includes excellent Greek yogurt with granola and fruit, salted butter poured on crumpets, and so on. But don't be alarmed!
We can veganize whatever you can make! That is why this cookbook is so fantastic. It facilitates the transition from dairy to non-dairy alternatives. This is typically the most difficult aspect of the transition, making this vegan book for novices a must-read!
Vegans can make non-dairy butter, milk, cheese, and cream with several plant-based ingredients. The recipes in this book are particularly creamy and delicious, and they are by far the greatest substitutes we've discovered.
4. Fuss-Free Vegan: 101 Everyday Comfort Food Favorites, Veganized
It's a frequent misperception that vegan food has to be fussy, expensive, and difficult to prepare. It can be all these things, like any other cooking technique, but it doesn't have to be. The majority of the best vegan meals we create are completely fuss-free!
Being vegan does not need you to live on kale and cashews or spend your money on difficult-to-find items.
Check out this vegan cookbook for beginners if you like delicious nachos, pizza, burritos, and chocolate cake. It's the epitome of comfort food! Sam Turnbull also writes it, author of It Doesn't Taste Like Chicken, one of our favorite vegan blogs.
5. Purezza Vegan Pizza: Deliciously Simple Plant-Based Pizza to Make at Home
Pizza is surprisingly simple to make vegan, making this an ideal vegan cookbook for beginners! It allows you to cook a good, authentic-tasting pizza at home.
Purezza, the first vegan pizzeria in the UK, opened in Brighton in 2015. They've received numerous honors, including National Pizza of the Year 2018 (UK) and a World Pizza Championships award in Italy!
They set out to produce tasty plant-based alternatives to typical Italian menus. We're delighted to be able to cook great vegan pizzas at home, and we can't get enough of them!
6. Rebel Recipes: Maximum Flavour, Minimum Fuss
This book has been a huge inspiration for Vegan Punks' meals. It's full of excellent and imaginative dishes from one of our favorite vegan bloggers.
It includes all the classics, from decadent chocolate cherry espresso pots to mouthwatering spicy Indian crepes.
Vegan meals do not have to be boring or healthful. The enjoyment of robust, delicious flavors is the focus of this book. Niki is really charming and an expert in her area. We highly recommend this book.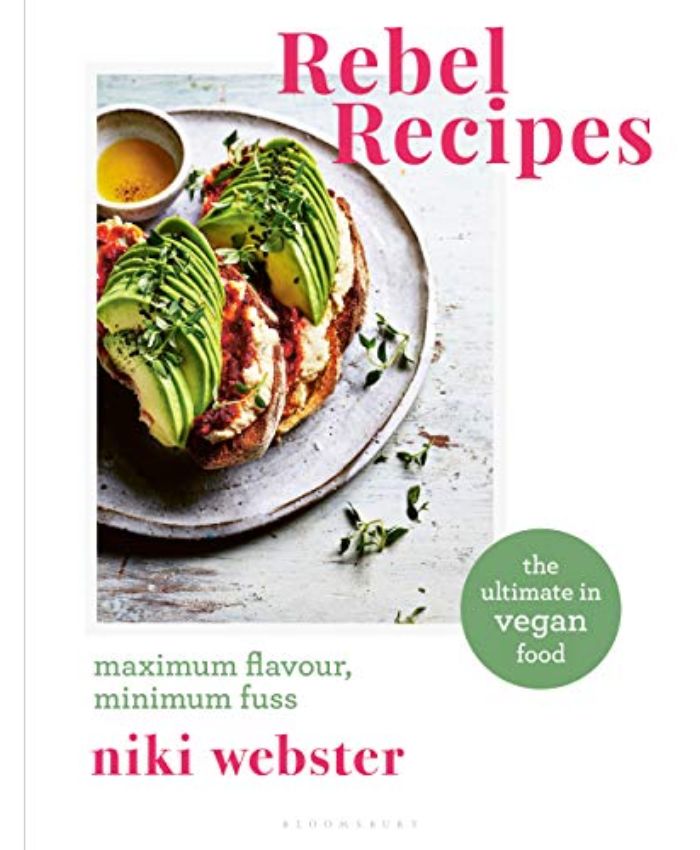 7. Mildred's Vegan Cookbook
Mildred's Vegan Cookbook is jam-packed with great flavor combinations, from everyday dishes to special occasion feasts. There are multiple Mildreds restaurants in London, which is another reason we like this book.
Another aspect of this book that we enjoy is the BBQ food. It may appear not easy to replace the typical British BBQ, but this book makes it simple! The Memphis Bourbon Barbecue Skewers and Rainbow Root Slaw with Orange are two of our favorites. If BBQ isn't your thing, there are plenty of alternative options!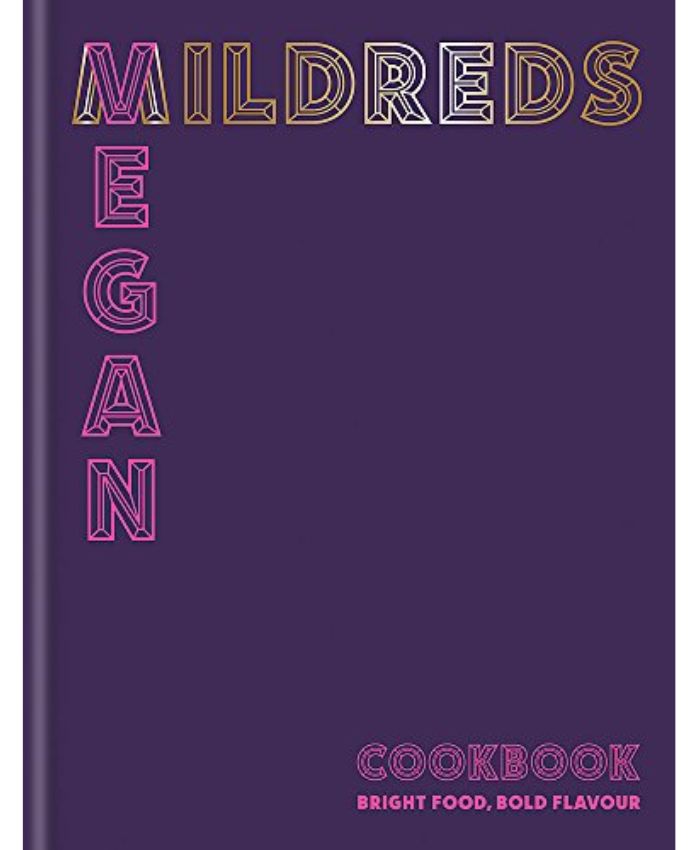 8. Vegan Brunch: Homestyle Recipes Worth Waking Up For
How do you prefer your eggs first thing in the morning? Now scramble that! This vegan cookbook for beginners is your one-stop shop for plant-based breakfast and brunch!
Brunch staples like bacon and egg sandwiches, omelets, eggs benedict, and the classic Full-English are far from plant-based. On the other hand, this vegan book for beginners will introduce you to a new vegan breakfast style!
Brunch has never looked so amazing, with tofu omelets, breakfast flapjacks, and homemade vegan sausages. It's arguably our favorite meal of the day, at least in the morning.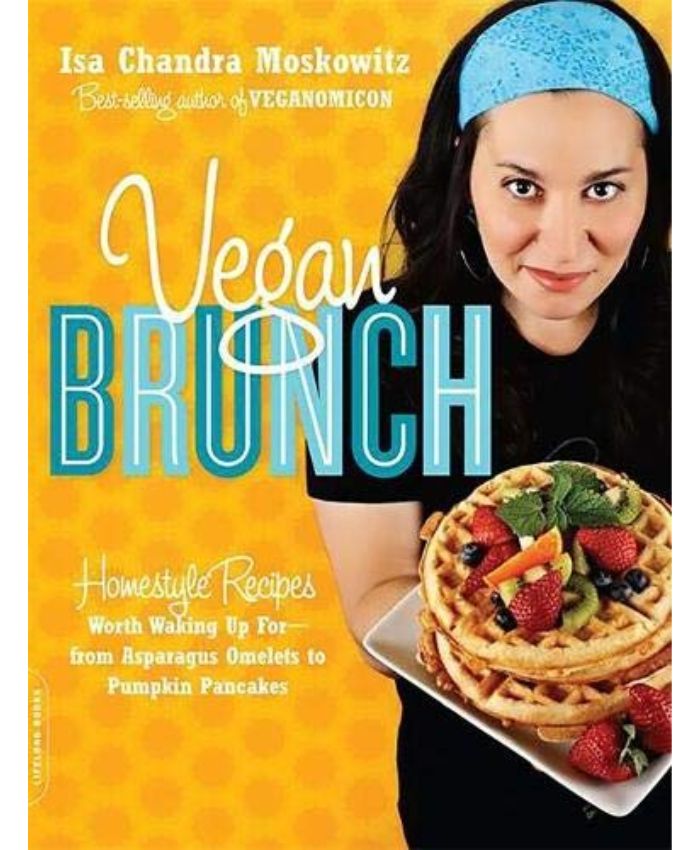 9. Thug Kitchen: Eat Like You Give a F**k
Vegan cooking does not have to be boring, as this book demonstrates! We adore this vegan cookbook since the recipes are simple and delicious. It was one of the first vegan novels we attempted, and it didn't disappoint us.
BBQ bean burritos, grilled peach salsa, peanut butter, and banana muffins are among the recipes in this book. Being vegan does not preclude you from being a fantastic cook.
Fast and Easy Vegan Cookbook for Beginners
10. Thug Kitchen 101: Fast as F*ck
Thug Kitchen 101 contains over 100 quick, easy, and delicious dishes. Being vegan does not need you to forego protein; this book will explain why!
These recipes are simple and will provide you with a firm foundation for a healthy plant-based diet.
11. Five Ingredient Vegan: 100 Simple, Fast, Modern Recipes
Five Ingredient Vegan, by the author of 15 Minute Vegan, features simple yet intriguing recipes with five or fewer ingredients. It's ideal for vegans and non-vegans looking for simple methods to incorporate plant-based meals into their daily cooking.
Katy Beskow is the go-to expert for quick and easy meals for home cooks, even if you're not a natural in the kitchen or a vegan.
You'll have everything you need to fill food with flavor and texture by using ingredients from your local grocery store, a list of pantry essentials, and helpful tips.
12. Vegan on the Go: Fast, Easy, Affordable
It's a frequent misconception that vegan cooking is time-consuming and complicated, but this book debunks that idea!
It focuses on simple, inexpensive, and quick on-the-go meals. So, this is the book for you, whether you want to take plant-based snacks and sandwiches to work or fill lunch boxes. It also tells you how long each recipe takes to prepare and cook!
The spicy tomato tartare on crunchy ciabatta is highly recommended!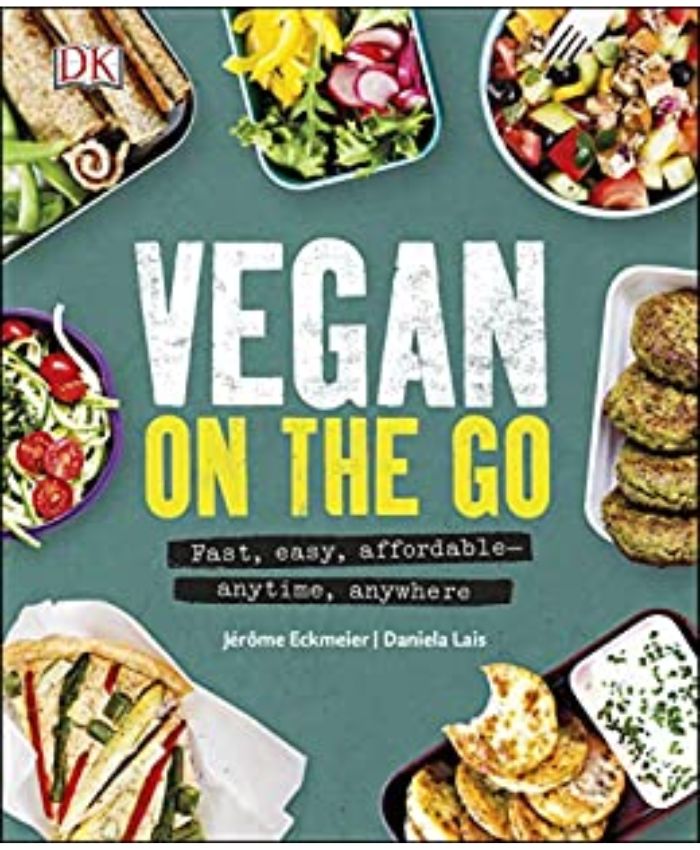 13. Vegan Yack Attack on the Go! Plant-Based Recipes for Your Fast-Paced Vegan Lifestyle
Look no further if you're looking for quick vegan meals! When you're on the road, it can be difficult to maintain a plant-based lifestyle, especially when fast food and takeout are frequently animal and dairy-based, even if there are more and more options accessible every day.
This cookbook is another excellent choice for novices, especially if you want meals that you can prepare ahead of time, cook fast, and carry with you on the move. Not only that, but they're delicious, nutritious, and look as good as they taste!
We really appreciate the 'Vegan Eating Made Easy' section, which provides helpful information on pantry staples and equipment.
Healthy Vegan Cookbook for Beginners
14. The How Not to Die Cookbook: Over 100 Recipes to Help Prevent and Reverse Disease
Well, given the title, this book is key to any lifestyle. Titled, The How Not To Die Cookbook, this is a pivotal read. It is a beautifully written, educational book based on nutritional sciences that offers recipes and guides to prevent ill-health.
You might think, "well, I've lived this long", but this book will help you explore new food types to help prevent diseases and improve health and wellbeing. We recommend it to anyone who feels they've lost their bounce. It is reinvigorating, and a great way to do better for yourself and the planet; we swear by it.
Best Vegan Baking Cookbooks
15. Ms. Cupcake: The Naughtiest Vegan Cakes in Town
Baking may appear to be one of the most difficult aspects of adopting a vegan lifestyle. But don't worry, it's not as frightening as it appears! Vegans can use numerous plant-based substitutes to create wonderful, fluffy, light, and delicious cakes. Did you know that flax seeds may be used to make "eggs"? Or that there are so many vegan chocolate substitutes available that it's difficult to decide which one to buy?
We honestly can't get enough of these cakes; they're amazing and have even converted some of our non-vegan acquaintances. In a blind taste test, it would be difficult to tell these cakes were vegan! 
16. Aquafaba: Sweet and Savoury Vegan Recipes Made Egg-Free with the Magic of Bean Water
Did you know that the water in chickpea tins is a miraculous liquid? That strange bean fluid you generally discard is quite valuable!
We were astounded to learn that we can use chickpea water instead of egg whites. But now we've used it to make lemon meringue pie, macarons, Yorkshire puddings, and many other things!
This vegan book for beginners delves into the miracle of chickpea water and its numerous applications in cooking and baking. You probably believed you couldn't make vegan meringue, but you can! Crepes, marshmallows, and ice cream are also available.
What we like about this book is that it also offers recipes for chickpeas, so it's not only hummus.
Best Vegan Cookbook for Meat Eaters
17. Seitan and Beyond: Gluten and Soy-Based Meat Analogues for the Ethical Gourmet
You've probably heard of seitan and are wondering what the hell it is (pardon the pun!). It is far from diabolical; in terms of texture and flavor, we believe it is one of the most heavenly meat alternatives. It may take some practice to get it just right, but this book is an excellent place to start if you want to learn how to make great seitan.
Many people who become vegan or vegetarian do so not because they dislike the taste or texture of meat but for ethical, environmental, and health reasons. This book delves into novel and fascinating methods for recreating meats' texture, flavor, and look. It even goes into several strategies for generating different textures with seitan.
After reading this book, you'll make amazing vegan chicken, beef, hog, and seafood dishes in no time.
The vegan pepperoni recipe, which goes well with vegan pizza, is recommended.
Best Vegetarian Cookbooks for Beginners
18. Rosa's Thai Cafe: The Vegetarian Cookbook
You expected at least one Thai vegan cookbook for beginners, didn't you? So we'll start with our favorite Thai recipe book. It includes typical Thai dishes, including tom yum noodle soup, shiitake mushroom congee, stir-fried aubergine with roasted chili sauce, and butternut red curry.
We adore the flavors' authenticity and have adapted several meals from this one! Furthermore, it was authored by the creator of Rosa's Thai Cafe, a fantastic chain of authentic Thai restaurants in London that serve the best Thai food outside of Thailand.
Please keep in mind that, while this book is largely vegan, a few meals use egg and dairy. Please get in touch with us if you'd like to learn more about how we make them vegan-friendly!
19. The Veg Table: Vegetarian and Vegan Recipes Inspired by Tables Around the World
The most tempting aspect of this vegan guide for beginners is its breadth. We enjoy using food to learn about different cuisines, and this book covers a wide range of cultures and flavors.
It perfectly blends our passions for travel and vegan cuisine! It also has a tool kit and knife skills part to assist you in enhancing your culinary competence; it also reveals some incredible insider chef tips!
In addition, Erin Baker of The Natural Cookery School, wrote and self-published this book. We cannot recommend it highly enough!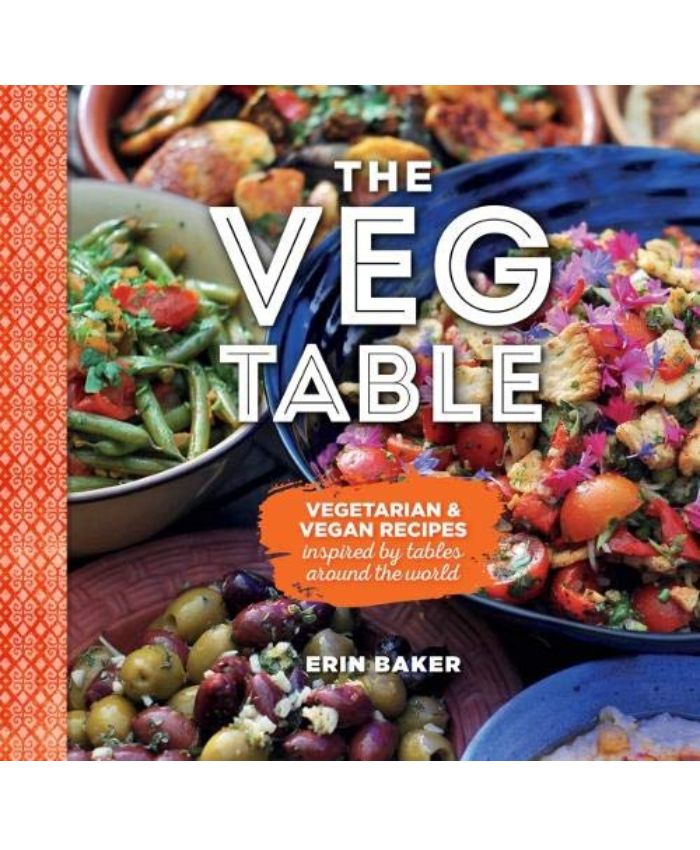 Have we missed any vegan books for beginners?
So, there you have it – our top 21 vegan books for beginners! These books are proof that being vegan doesn't mean eating rabbit food.
We hope our vegan books for beginners will set you on the right path. Don't hesitate to get in touch with us if you have any recipe questions, going vegan queries, or other suggestions.
Let us know in the comments below which books you have tried. Are there any other books you'd like to see on the list?
Thank you for reading – happy eating!
If you love this article or want to refer back to it in the future, why not pin it? Or bookmark it for later!
See also: Environmental benefits of veganism, What Supplements Do Vegans Need, Benefits of Vegan Skincare
Disclaimer: This post may include affiliate links through which I may earn a small commission at no extra cost to you. I'd like to keep this up to date, so please let me know if you find anything inappropriate or missing from this list.