Hey there, fellow food enthusiasts! If you're as passionate about plant-based living as I am, you'll be thrilled to know that the vegan movement in the Philippines is in full swing. Our vibrant cuisine, known for its irresistible flavors, has embraced the plant-based revolution, giving rise to an array of sensational vegan meat options. Join me as we delve into the best plant-based alternatives available in the Philippines, guaranteeing an unforgettable culinary adventure!
5 Best Vegan Meat Options in the Philippines
First up on our vegan meat extravaganza is The Good Choices. Local and proud, this brand has won the hearts of vegans and vegetarians across the Philippines. They are all about creating plant-based alternatives that not only taste divine but also prioritize wholesome ingredients. From juicy vegan burger patties to sausages and even vegan longganisa, The Good Choices has us covered. Prepare to embark on a guilt-free gastronomic journey packed with nutrition and flavor.
Experience the innovative wonders of Omni Meat, a leading plant-based brand captivating taste buds across the Philippines. Renowned for creating realistic and delicious meat alternatives, Omni Meat offers mouthwatering vegan luncheon meat and versatile vegan mince that mimic the taste, texture, and juiciness of traditional meat. Indulge in your favorite dishes guilt-free, as Omni Meat provides the satisfaction of meat without compromising ethical choices. With Omni Meat, plant-based cuisine reaches new heights, merging the best of both worlds for a delightful and compassionate dining experience.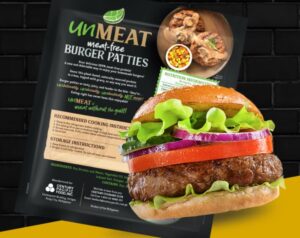 UnMeat is a groundbreaking brand in the Philippines, revolutionizing the plant-based meat scene with its innovative offerings. Crafted with high-quality, natural ingredients, UnMeat creates vegan alternatives that closely resemble the taste, texture, and succulence of traditional meat. From juicy vegan chicken fillets to flavorful plant-based ground meat, UnMeat provides a diverse range of delicious options. By choosing UnMeat, you can savor the flavors you love while making sustainable and ethical choices. Experience the redefined perfection of plant-based meats with UnMeat and embark on a culinary journey that delights the taste buds and nourishes the soul.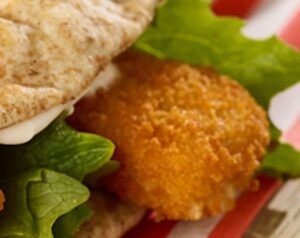 Prepare to be amazed by the ever-popular Quorn, a global brand that has taken the plant-based market by storm. What sets Quorn apart is its ingenious use of mycoprotein, a fascinating fungi-based protein that flawlessly replicates the texture and taste of meat. With Quorn, you can explore a world of mouthwatering vegan options, including their sensational vegan fishless fingers. Get ready to embark on a culinary adventure where innovation meets irresistible taste. Quorn is here to redefine plant-based perfection and elevate your dining experience to new heights.
Foodies and advocates of cruelty-free living, rejoice! The Philippines is a treasure trove of exquisite vegan meat options that celebrate our diverse and flavorful cuisine. With brands like Quorn, The Good Choices, Omni Meat, and UnMeat, embarking on a sustainable and delicious journey has never been easier. So, whether you're a seasoned vegan or simply curious about exploring a plant-based lifestyle, get ready to tantalize your taste buds and embrace the wonders of vegan meat options in the Philippines.
Disclaimer: This post is not sponsored. However, this may include affiliate links through which I may earn a small commission at no extra cost to you. I'd like to keep this up to date, so please let me know if you find anything inappropriate or missing from this list.