Veganism doesn't mean only being aware of the ingredients but also about what you wear and apply to your body.
It's why vegan skincare is an integral part of a vegan lifestyle. However, you don't have to be vegan to enjoy all the advantages of cruelty-free skincare.
Vegan skincare uses cosmetics and other beauty products not derived from animals. Collagen, an animal by-product commonly found in beauty products, is one of the ingredients that vegans should avoid.
Another dark side of skincare is the testing of animals. Beauty products are typically tested on animals. However, there are cruelty-free products that are not tested on non-human animals.   
It's a good thing that vegan beauty products are now becoming common. This means that cosmetic and beauty companies are getting on board and are innovating amazing cosmetics that are healthier for all people.   
We've listed vegan skincare brands below to guide you when you decide to make the switch:
Local Vegan Skincare Brands You Need To Try
Apotheke intends to heal skin, reverse aging, protect against cellular damage, erase blemishes, and restore radiance. One of the best sellers is their budget-friendly Niacinamide serum, which promises to clear and diminish acne marks.
What to try: Niacinamide 5% Serum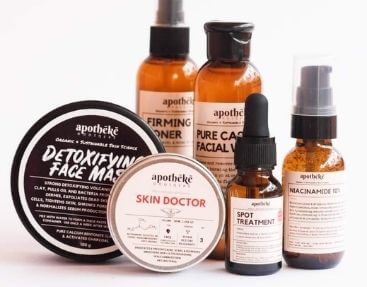 Bloom and Topiary have ensured that each ingredient used in their product line is gentle and won't cause any harm to the complexion. They researched the most effective blend of natural ingredients to give you an attractive, healthy complexion.
What to try: Body Oil with SPF, Marula Seed Cleansing Oil, Green Tea and Rose Micellar Water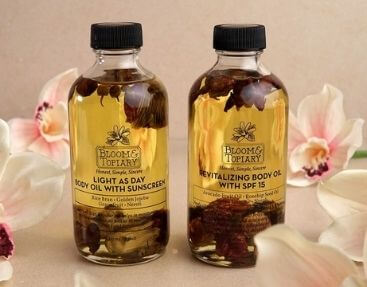 Crystal Glow is committed to providing products free of harmful chemicals, synthetic fragrances, and other potential irritants. You can safely use these products on your face and body without worrying. 
What to try: Sunflower Himalayan Vegan Skin Care Detox Soap, Aloe Vera Vegan Skin Care Beauty Soap
If you suffer from acne-prone, dry, or the appearance of your skin is rough, Fresh Formula has several skincare sets designed specifically to address those skin issues! Take the Glass Skin Series set, which includes a facial wash, tonic, and serums to assist in getting that desirable K-Beauty glass skin appearance. This set is made with high-powered actives such as Giga White, Gotu Kola, and Sea Kelp Extract.
What to try: Moisture Boost Series, Blemish Rescue Series
Green Mama is dedicated to providing all-natural products. Their skincare line will give your skin a soft, smooth, and supple appearance, making you switch to clean living.
What to try: Vitamin C and E Facial Serum, Apple Cider Moisturizing Lotion, Hydroboost Night Cream
Hello Glow aims to change the way we think about revitalizing skin care sets as their products for exfoliation and purifying the pore do not cause extreme redness or peeling. Their innovative and effective products will get you that glow you deserve.
What to try: Advanced Rejuvenating Set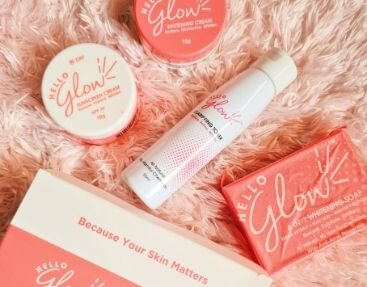 Natura Organics' products are developed to enhance hair or skin and solve the root cause of any issue that you may have. Their moisturizer not only helps you deal with dryness but also works to prevent it from happening again in the future.
What to try: Revive Power Night Cream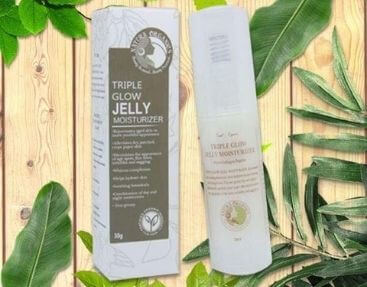 Zero Basics is a local brand that makes an eco-friendly lifestyle simple. Their packaging can be reused, and their products are free of harmful ingredients. Plus, the owners are also vegan activists, which makes the brand even more awesome.
What to try: Face Toner, 3 in 1 Face Mask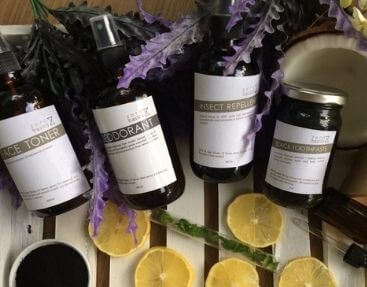 Not Entirely Vegan But Has Cruelty-Free Products
Acne can be a total pain in the you-know-what. Beach Born has acne-fighting skincare products that will help you achieve that blemish-free skin.
What to try: Witch Hazel Wash,  Witch Hazel Healing Toner,  Witch Hazel Extract
The formulations of all the products were approved by a famous beauty doctor Dr. Vicki Belo. This collection will certainly assist you in achieving the clear and radiant skin you've always dreamed of.
What to try: Kojic Acid Line, Intense White Deo 
Careline's products were designed to solve typical Pinay skin problems without breaking the bank. Their products are worth trying if you're looking for an affordable new skincare line.
What to try: Acne Drying Lotion
Korean skincare is all the rage, but it doesn't have to cost a fortune. This low-cost skincare line was created with Pinays skin's requirements in mind, and it's everything we've ever wanted.
What to try: Sheet masks, Tomato Glass Skin Gel, Aloe Soothing Gel
What happens when a brand uses popular Korean skincare ingredients while keeping the needs of Pinay's skin? Perfection! Their products are made in Korea and are designed to give you those "glass skin" glow.
What to try: Cica Gel Moisturizer, pH-Balancing Toner, AHA/BHA Toner
They changed the landscape of organic beauty for the ages. Before their debut, organic products for personal care were expensive and difficult to locate. They provide affordable products that are geared towards our body health and skincare needs.
What to try: Nourishing Facial Wash and Toner,  Sunflower Beauty Oil
The promise of the brand states it all. They make skincare products using gentle formulations, composed of powerful active ingredients to help you get that maximum glow with minimum effort.
What to try: Maskne Gel, Glow Job Glycolic Gel Cream, Low pH Rose Gel Cleanser
8. Luxe Organix
Famous Filipino celebrities are raving about this brand. I suggest that you try their serums to avoid FOMO!
What to try: Cica Rescue Calming Serum
One Earth Organics addresses the most common skin and body problems of Pinays, such as blemishes, excessive shine, or uneven complexion. Their Underarm Therapy Set will help you get the lighter and brighter underarms that you have always wanted!
What to try: Underarm Therapy Set
10. Sage and Tera
They have created a skincare line that features pure, organic, and cruelty-free products. They're artisanal, drawing inspiration from Ayurvedic principles as well as Western Herbalism! 
What to try: Gentle Soy Low PH Foaming Water
They have loyal fans who purchase products like the Tomato Serum and Acne Pie Soap time and time again. The two products can help dry the active breakouts and smooth the marks that they leave behind.
What to try: Tomato Serum, Acne Pie Soap
If you're interested in the process of reducing your skincare routine, go towards Sunnies Face's first skincare product called Dream Cream. It's incredibly hydrating for the skin without feeling oily or sticky.
What to try: Dream Cream
13. V&M Naturals
They aim to develop skincare that assists those suffering from specific skin issues with the help of special combinations of essential oils. You can try your hand at their Tamanu Oil, which exhibits antibacterial and wound healing properties against acne. It is also believed to have the ability to regenerate skin!
What to try: Tamanu Oil
Disclaimer: This post is not sponsored. However, this may include affiliate links through which I may earn a small commission at no extra cost to you. I'd like to keep this up to date, so please let me know if you find anything inappropriate or missing from this list.